You have a lot going on in your life that's stressing you out. You've got your kid(s), your significant other and your household you're taking care of. You have a job and maybe a side project or a business you're building. And you try to squeeze in some time in for yourself, too.
It's. A. LOT.
You want to have less stress and feel more at peace. You just don't where to start, and when you do Google about it, all the information is just super overwhelming.
You also feel like you don't have the time to do what you need to so that you're calmer and more at ease, and you feel you don't even the space to do so.
But what if there was an easier way to manage and lessen your stress?
What if you had someone to teach you a process for finding your calm and laid everything out for you?
What if you somebody showed could you how you can make time for yourself daily and experience more inner peace more often?


Hi, I'm Jamie, your Calm Coach, and I'm here to help you do just that!


The Find Your Calm Experience is designed to help you go from chaos to calm and stress to serenity.
In it, I'm teaching you everything I've learned about managing/lessening stress and overcoming overwhelm so you can finally experience the peace you deserve!
This is self-paced and includes:
✔ 4 video lessons.
✔ 7 mini-lessons.
✔ Downloadable worksheets and audios.
✔ Access to a private Facebook community.
✔ Monthly virtual meetups.
✔ Ongoing support on your journey.
✔ Lifetime access to the content.
✔ A certificate of completion.
Through this experience, you will:
Have a better understanding of your specific stressors and how to manage and/or lessen them.

Have a simple and effective plan/routine for creating calm daily (that won't take long at all).

Know how to tap into your inner peace -- even when life is chaotic and overwhelming.

Have access to proven methods (meditation, yoga, affirmations, etc.) that will allow you to have a more peaceful and serene life.
How (and Why) I Learned to Find My Calm
Hi, there! Just in case you didn't know, I'm Jamie, and I'm the founder of Black Mom's Guide to Calm, and I work with mamas (and women) who are tired of being burned out, stressed out, and worn out and are ready to do something about it. I teach them how to overcome their overwhelm and create calm in the chaos of their daily lives.
HOW I GOT HERE:
I began this path back in 2014 after having my daughter, Nailah. As a new mama, I was stressed out, overwhelmed and dealing with some postpartum depression. I felt I didn't have the help I needed from my then-husband. It. Was. A. Lot.
Truthfully, I actually started doing yoga to tone my body and "snap back" (don't judge me). But the more I practiced, I noticed how much calmer and centered I felt. Yoga led me to a starting a consistent meditation practice as well.
Yoga, meditation, affirmations, affirmations and journaling literally changed my life (as cliché as it might sound).
Through these practices, I stress less, and I know how to better manage my anxiety, it's helped me stay present and to live in the moment (allowing me to worry less), and go with the flow.
And perhaps most importantly, I now realize that everything happens when and how it's supposed to happen, so I don't need to rush and obsess with trying to make things happen. 
And when I have moments of stress and overwhelm, I'm able to tap into my inner peace more quickly and easily.
My mission and my purpose is to help you do the same.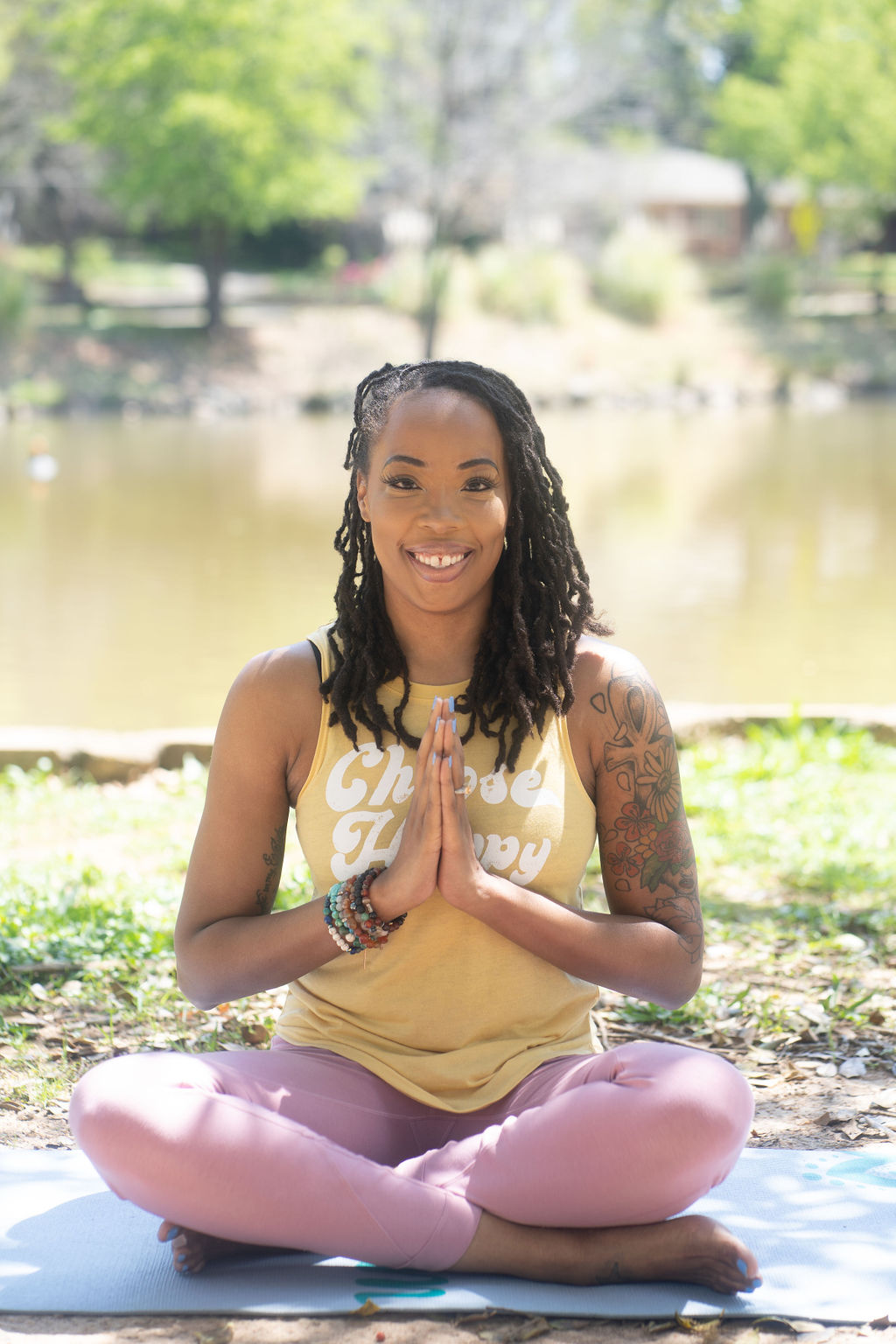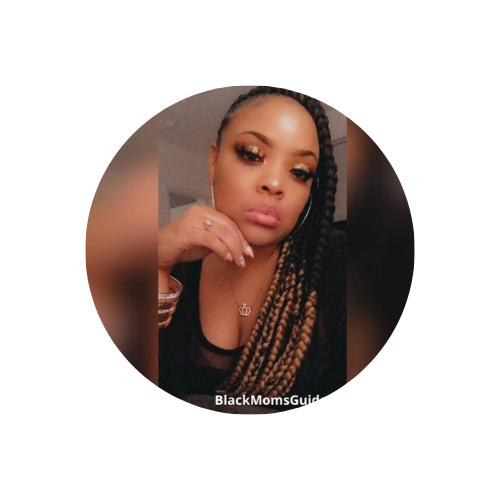 "Life-changing"
"Following your page and using your products/services and advice have been life-changing for me."
- Nicole P., Beautiful Bru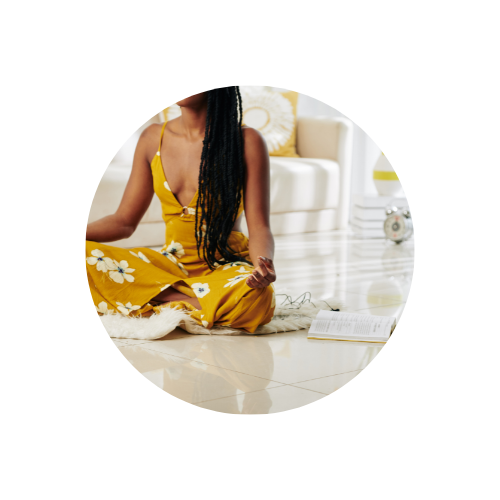 "Since coming across [the Black Mom's Guide to Calm] page, all the questions I needed answered have been answered.
"I started with the book and instantly found calm in reading the material that helps me daily! Thank you, Jamie, for giving me the tools I desperately needed."
- Carla A.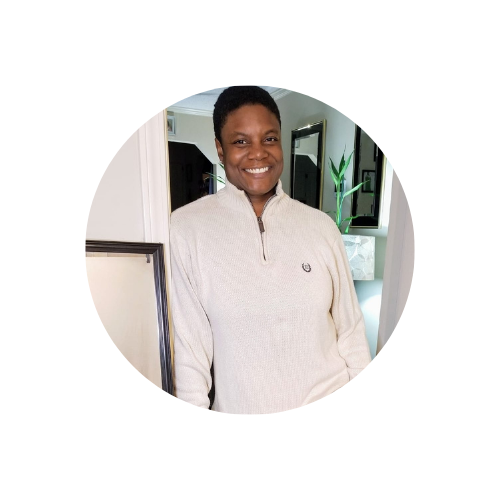 "Thank you"
"Thank you for being a part of the balance that is in my life." - Aurelia C., Wisdom of Foods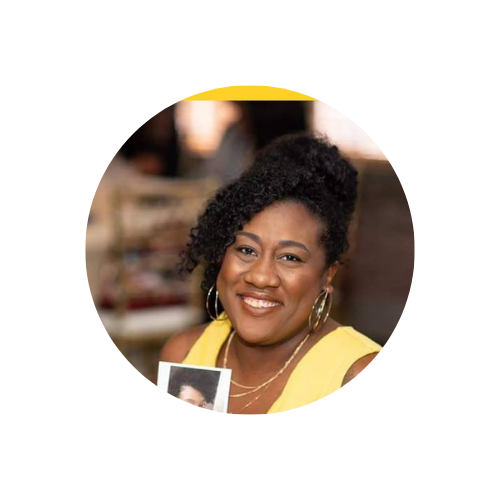 "Experience I'll never forget."
"I had an amazing time. It was my first time doing yoga, and I was super nervous. Once everything started, I felt myself relax. It was peaceful and an experience that I will never forget."
- Lindsay A., Consciously Coping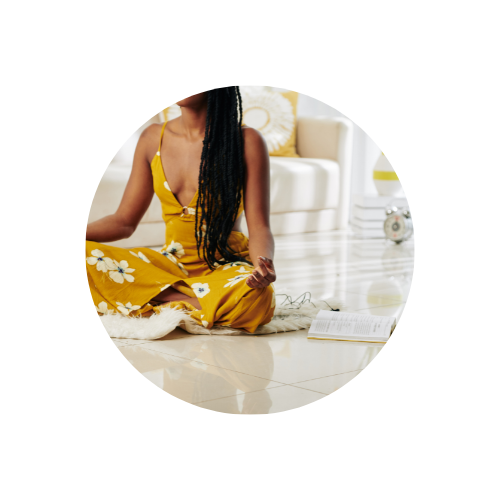 "Changed my life."
"Finding Black Mom's Guide to Calm has really changed my life for the better.
"I suffer from depression and anxiety after losing my son over a year ago. Since I've been taking private yoga & meditation lessons from Jamie, my life is a lot more manageable."
-Shekia H.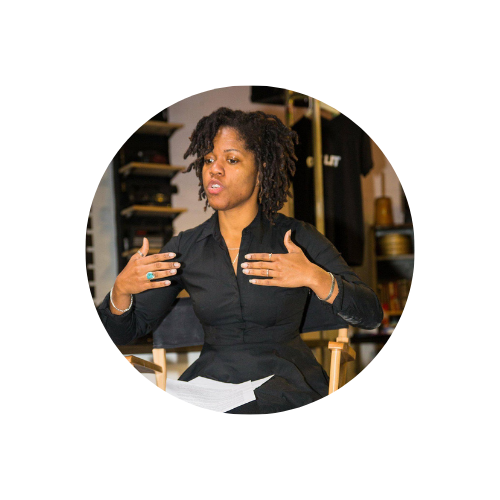 "Walking lavender."
"I was freaking ecstatic when Jamie agreed to lead the yoga and meditation sessions during my spiritual writing retreat.
"Not only is her voice calming, but her entire being has a relaxing effect. She's like walking lavender."
-Trelani M., Krakteet
IS THIS FIND YOUR CALM EXPERIENCE RIGHT FOR YOU?
It's PERFECT for you if you:
Are ready to do something (finally) about the stress you constantly feel.
Want simple yet effective ways to experience more peace more often.
Feel you don't have enough time to find calm and want quick ways to do so.
Want a plan and routine tailored especially for you that incorporates calm and self-care in your day-to-day life.
Are sick and tired of being sick and tired and ready to feel better!
TOPICS COVERED
Lesson 1:
Understanding What's Stressing You
Lesson 2:
Tapping Into Your Peace with Meditation and Mindfulness
Lesson 3:
Yoga as a Practice for Calm
Lesson 4:
Making Time and Space for Finding Your Calm
Mini-lessons
Practicing self-care daily
Focusing on what you can control vs. what you cannot
Using and creating affirmations for calm
Journaling for calm
Setting boundaries
Releasing perfectionism, control and mommy guilt
Tools for finding your calm (e.g., crystals, incense, etc.)
FREQUENTLY ASKED QUESTIONS ❓
What if I've never meditated, done yoga, etc.?
Then you're in the right place! In this course, I break everything down in the most simple ways. And if you ever have questions or need more explanation, I'm available via email.
Do I need anything extra for this course?
Technically, all you need to find your calm is you (and maybe a little assistance). However, to enhance your practice you might consider getting a yoga mat (one from Walmart or TJ Maxx will work perfectly fine and maybe candles/incense/anything that brings you a sense of peace and relaxation.
Couldn't I learn all this on my own?
Sure, you could. But why take all that time and energy trying to piece things together when you could just get it here? 🤷🏾‍♀️ This course makes it easier (and quicker) to get the info and tools you need to tap into your inner peace relatively quickly.
How long do I have access to the course/materials?
Forevaa *in my Cardi B voice* You can access all materials as long as you'd like.
When does it start/finish?
It starts whenever you hit that Enroll Now button and ends whenever you'd like. It's designed so you can work through the content when it's convenient for you. PLUS, you also get more access to guidance in the Facebook community.
What if I have a question not answered here?
Email me at [email protected]
Instead of always feeling stressed, overwhelmed and like you're about to lose your sh*t, what if you could experience something different?
Imagine:
Starting your days peacefully, setting the tone for a more positive day.
Feeling more at ease and relaxed more often.
Experiencing joy, harmony and calm as a normal part of your daily life.
Being able to tap into your inner peace -- even when life feels chaotic and overwhelming.
That's what the Find Your Calm Experience will do for you!
Choose your investment option below, and let's get started on your journey to more calm, inner peace, harmony and relief!